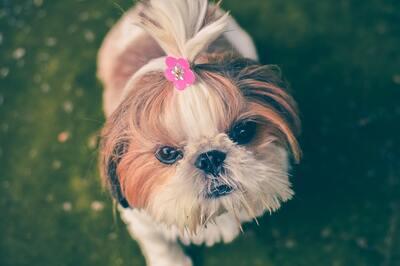 The Million Dollar Question: To insure or not to insure?
That new puppy and new kitten smell! Is there anything better? Those first few weeks at home can be tiring and overwhelming. Potty training, play time, nap time, snuggle time. Bringing a new pet home is a life changing experience. That first appointment with the veterinarian is a world wind. So much information! Did I forget to ask a pressing question?
Our new pets health is also something that weighs heavily on our mind. Are we feeding the right thing? Did we get all the vaccines that we needed? And then the million-dollar question, do I need pet insurance?
There is a lot of information out there regarding pet insurance. Lets talk about some of the key questions.
Will my policy cover my actual needs?
Currently, there are 12 major insurance companies in North America. That's a lot of providers and a lot of options. We have done the research for you! There are two great insurance companies we love to deal with great customer service and online portals. Pets Plus Us offers great policies, which allow you to build a plan that works perfect for you. They even offer wellness insurance that covers annual vaccinations, medications and routine care. They allow you to pick a plan that fits your needs as a pet owner, and adjust your monthly fee, deductable and coverage to fit your budget.
What if there is an emergency? Will my claim be rejected?
Both Pets Plus Us and the OVMA Pet Insurance, offer accident and illness plans. The following was provided by the OVMA Pet Insurance website:
Accident – Accident coverage will generally cover the cost of emergency veterinary care and treatment, up to a certain amount, for an unexpected accident such as being hit by a car.
Accident and illness – This offers the same as accident coverage, with the addition of illness Insurance, which generally covers treatment for illnesses, hospitalization, surgery and more.
Preventive – Some companies have introduced plans that allow pet owners to pay flat monthly fees to cover regular care such as vaccinations and annual exams.
Additional options – Many companies offer add-on coverage that will cover additional costs, Including rehabilitation, acupuncture, boarding fees, liability for third-party property damage, cremation or burial, and more.


Do premiums sky rocket with age and breed?
Because certain breeds are prone to hereditary and genetic conditions, there is an expectation that there may be a higher premium with these policies. However, so long as you are insured prior to the diagnosis, the insurance company will never drop your claim! They understand that chronic illness is part of the aging process, and want to protect you and your pet from significant costs as your pet ages.
What's the deal with heavy deductibles?
The deductible with pet insurance works very similar to the way a deductible works for home or car insurance. Some companies however, only charge one deductible per year, regardless of the amount of claims you make! Pets Plus Us has several deductibles and premiums to choose from to fit you budget!
At your first puppy/kitten appointment, we will be happy to discuss pet insurance with you, and provide a free offer of 4-6 weeks of accident/illness pet insurance! If you decide to insure your puppy or kitten at this time, you already have a head start. We have seen pets both young and old in unforgiving, emergent situations that force some pet owners into a tight spot where they may not be able to financially care for their pet. Pet insurance is great peace of mind to know that no matter the situation, your pet will remain cared for in all situations life throws at you!
References:
https://www.petsplusus.com/insurance-coverage/pet-insurance-faqs
https://www.ovma.org/pet-owners/pet-insurance/